(travel, food, music, activities, & movies)









(rather personal)



see What's

---
Miscellanea

Astrology

Lots o' Links!

My CD, movies, and old-fashioned library


Music Clips
---
---
Professional

My resume


My software consulting firm: Windmill Software


Sales Tax Clearinghouse
---

Sign/View guestbook



Send me email
or AOL/IM: PhlScorp
What's New? October-December, 2006
Oct - We have the new post and rail fence in now, ready for the new plantings which will be coming shortly.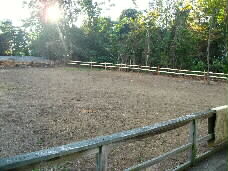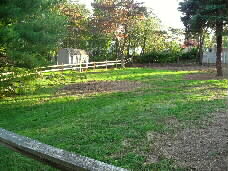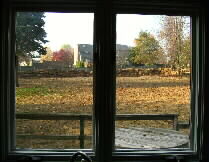 We got up to the Poconos to see the start of Fall's colors, mostly at Bushkill Falls and the Boulder Field
Say goodbye to the white counters, in their way too long lifetime!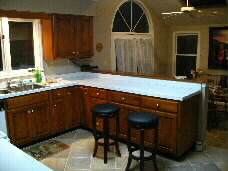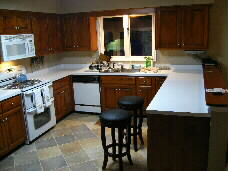 This is their last night before two weeks renovation for new Zodiaq composite granite countertops

rounding out the month--Halloween!
Nov - As thanks for the work on Cliff's project at work, several members of the team got to sit in on a Flyers game at the company's Luxury Suite!

Cliff, Ada, and the boys went on a Segway tour around the Art museum, thanks to IGlideTours.com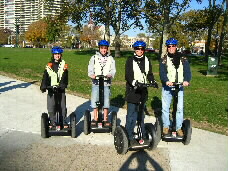 Next up! We're working on plans for 900 sq.ft. of additions and renovations, adding a sunroom, expanding the master bedroom, walk-in closet and shower, expanding the garage and laundry area. Unfortunately, we won't be breaking ground until next Spring.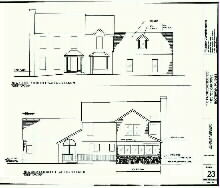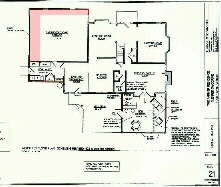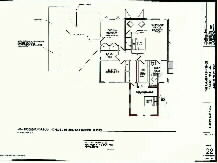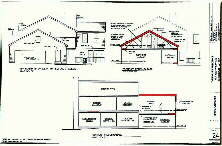 We can't show any pictures, but we had a wonderful day out -- first, thanks to Sandy, we had tickets to see the Tesoros exhibit at the Philadelphia Art Museum, which Ada in particulr really enjoyed; then we had dinner at the Rose Tattoo Cafe nearby; and then we had tickets to see Cirque du Soleil Delerium at the Wach!
For Thanksgiving, we had a small dinner for two, with shrimp and champagne, braised rabbit, potatoes, salad, and of course, at every opportunity, pan de jamon.

then we flew up to Boston to see family/friends, Marc & Linda & Katie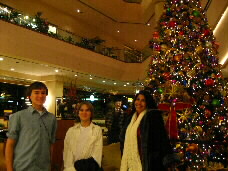 Dec - Merry Christmas everyone!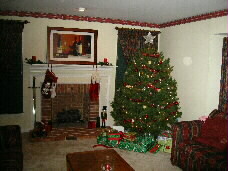 Also Jan-Mar'11 / Oct-Dec'11 /
Jan-Mar'10 / Apr-Jun'10 / Jul-Sep'10 / Oct-Dec'10 /
Jan-Mar'09 / Apr-Jun'09 / Jul-Sep'09 / Oct-Dec'09 /
Jan-Mar'08 / Apr-Jun'08 / Jul-Sep'08 / Oct-Dec'08 /
Jan-Mar'07 / Apr-Jun'07 / Jul-Sep'07 / Oct-Dec'07 /
Jan-Mar'06 / Apr-Jun'06 / Jul-Sep'06 / Oct-Dec'06 /
Jan-Mar'05 / Apr-Jun'05 / Jul-Sep'05 / Oct-Dec'05 /