What's New? July-September, 2006
Jul - Ada went home to visit her family and was held up at gunpoint outside Ciudad de Bolivar--lost everything: passport, green card, credit cards, social security card, cell phone, and her ring. She's fine, thankfully, but the experience, as you can imagine, was terrifying! She was able to acquire a new passport and temporary travel permission to return home, but now we're going through the long process to replace everything.
Ada made her first sale!!! the listing sold in 3 days.
Aug - Step 1/replacement--the ring
Ada has made her second sale already!!! working on two more listings....
Renovations are moving along slowly--the tile will be layed in a few days; everything's moved out of the kitchen, bathroom, and laundry, so now the garage, office, and dining room are quite full. The family room is just about down, and the downstairs still needs painting.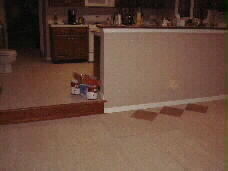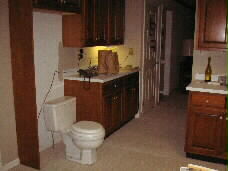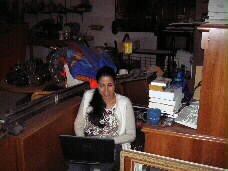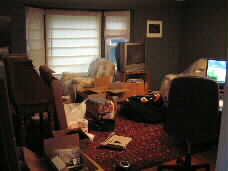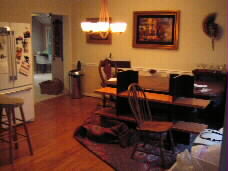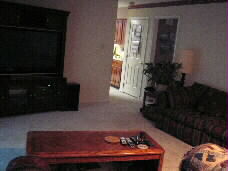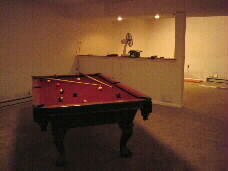 The next day, we had half the kitchen done, but it it'll be a couple days before we can get in there again!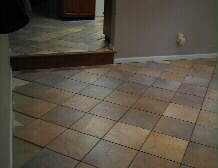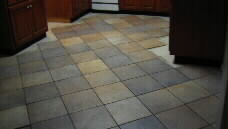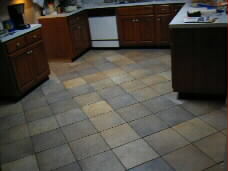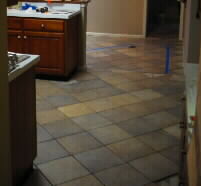 Tile completed after 4 days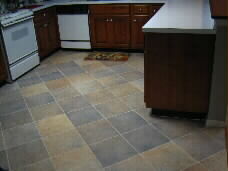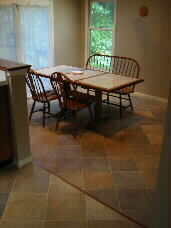 Sep - Benjamin starts 10th grade, and Jonathon starts 7th.
Day 1 of clearing the lot!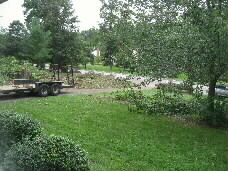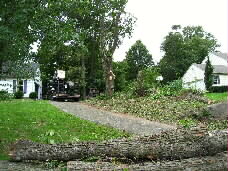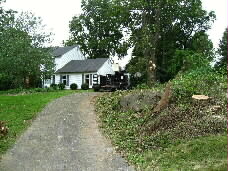 Day 2 of clearing the lot!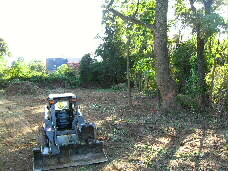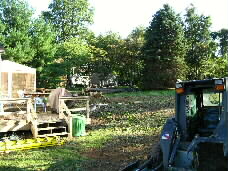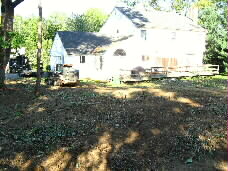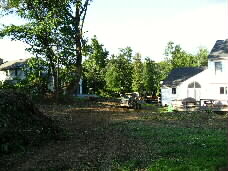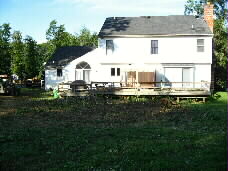 Day 3 of clearing the lot!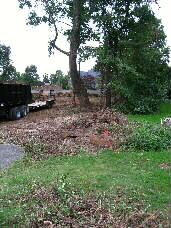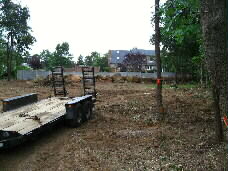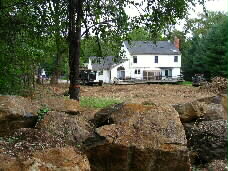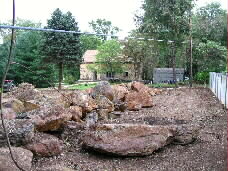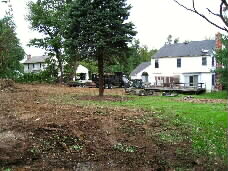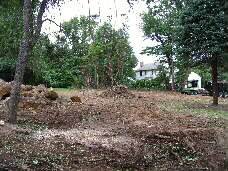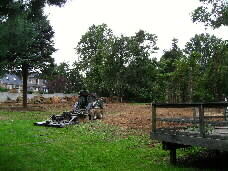 The office is starting to come along....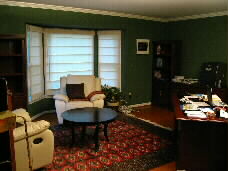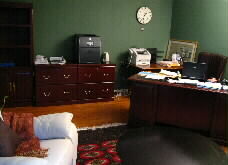 Working on new front entry with portico and solid mahogany door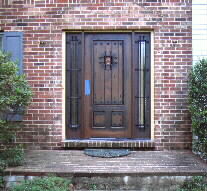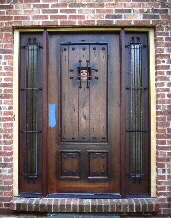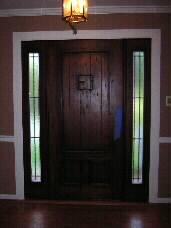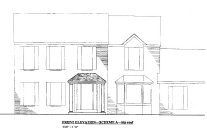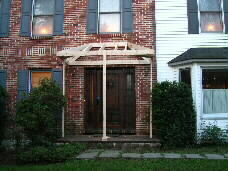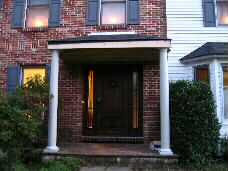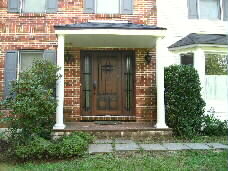 Our latest art purchase, Max Hayslette--Warm Autumn Sun, really brightens up the breakfast area!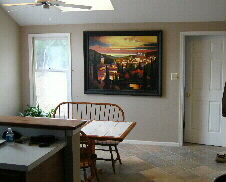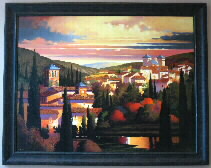 New plans for the landscaping--will take a couple weeks to implement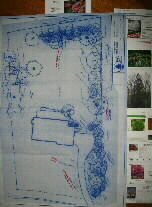 First at the rocks at the bottom of the driveway, a Kwanzan Cherry with some "Cascading Blue Atlas Cedar" around the rocks; then come two Red Bud 'Forest Pansy'; then one of three 'October Glory' Maples around the yard.
Between the two houses are two Cryptomeria japonica, with a variety of Skipkaensis, Winterberry Holly, another maple, and other low perennials throughout.
In the back corner are three Serviceberry 'Autumn Brilliance'; along the back boulders are three Crape Myrtle, and then another maple and two more white pines between us and the farmhouse.

Also Jan-Mar'11 / Oct-Dec'11 /
Jan-Mar'10 / Apr-Jun'10 / Jul-Sep'10 / Oct-Dec'10 /
Jan-Mar'09 / Apr-Jun'09 / Jul-Sep'09 / Oct-Dec'09 /
Jan-Mar'08 / Apr-Jun'08 / Jul-Sep'08 / Oct-Dec'08 /
Jan-Mar'07 / Apr-Jun'07 / Jul-Sep'07 / Oct-Dec'07 /
Jan-Mar'06 / Apr-Jun'06 / Jul-Sep'06 / Oct-Dec'06 /
Jan-Mar'05 / Apr-Jun'05 / Jul-Sep'05 / Oct-Dec'05 /