(travel, food, music, activities, & movies)









(rather personal)



see What's

---
Miscellanea

Astrology

Lots o' Links!

My CD, movies, and old-fashioned library


Music Clips
---
---
Professional

My resume


My software consulting firm: Windmill Software


Sales Tax Clearinghouse
---

Sign/View guestbook



Send me email
or AOL/IM: PhlScorp
What's New? October-December, 2005
Oct - Ben started running XCountry for Concord High School, Junior Varsity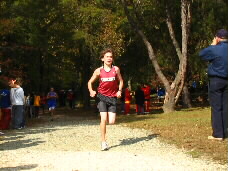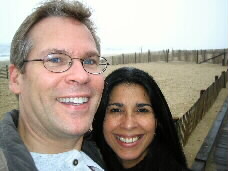 Oct - We got to spend a beautiful,cold,rainy :) weekend down at Dewey Beach, which is truly great, regardless.
While we were down there, we started our art collection with a couple Viktor Shvaiko oil paintings; one called, "Evening in Provence" and the other called, "Moonrise at the Rodez"
Nov -
Dec - We held our first house party, coinciding with the arrival of our new
dining room table! While the spread was pretty darn good, the entire party never moved from the dining room the whole night. Next year, if we try it again, we promise to distribute the found around more!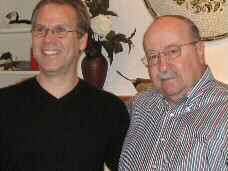 Dec - Ada's daughter was denied a visa to visit us for Christmas, so Cliff sent her down there so they could be together while on school break, while he had a wonderful Christmas dinner with his Big Brother and family whom he hadn't seen in 10 years!



Also Jan-Mar'11 / Oct-Dec'11 /
Jan-Mar'10 / Apr-Jun'10 / Jul-Sep'10 / Oct-Dec'10 /
Jan-Mar'09 / Apr-Jun'09 / Jul-Sep'09 / Oct-Dec'09 /
Jan-Mar'08 / Apr-Jun'08 / Jul-Sep'08 / Oct-Dec'08 /
Jan-Mar'07 / Apr-Jun'07 / Jul-Sep'07 / Oct-Dec'07 /
Jan-Mar'06 / Apr-Jun'06 / Jul-Sep'06 / Oct-Dec'06 /
Jan-Mar'05 / Apr-Jun'05 / Jul-Sep'05 / Oct-Dec'05 /