(travel, food, music, activities, & movies)









(rather personal)



see What's

---
Miscellanea

Astrology

Lots o' Links!

My CD, movies, and old-fashioned library


Music Clips
---
---
Professional

My resume


My software consulting firm: Windmill Software


Sales Tax Clearinghouse
---

Sign/View guestbook



Send me email
or AOL/IM: PhlScorp
Who am I?

I describe myself as adventurous and romantic, strong and gentle, playful and mature, spiritual, fit, a non-smoker, and a Scorpio (see my astro profile).&nbsp I'm also fairly deep, intelligent, soft-spoken, and (I've been told) 'sweet'. I like to think of myself as well-balanced (or at least that's my goal). I love to travel and explore, gourmet or spicy foods, modern rock and new age, romantic comedies and action flicks. I like to do lots of different things: hiking, sailing, wine and dining, learning to play golf, skiing, movies, racquetball, astrology, window shopping, shows, fairs, concerts, "social cooking", massages, snuggling (I could go on!) My favorite destinations have been France, Bermuda, Disneyworld, and Toronto, but I've just barely begun to see the world.

My Favorite Things...
Places:
Foods:
Music:
Recreation:
Movies:
TV Shows:
France
French - Canard Framboise
Enigma, Delerium , Enya , Deep Forest
hiking
Braveheart
La Femme Nikita
Carribean Bermuda
Szechuan - Sesame Chicken
NIN, Alice in Chains, Soundgarden
sailing
Grand Canyon
Two and a Half Men
Bar Harbor
Mexican - Chicken Burrito
Fiona, Alanis, Sara McLachlan
shooting pool (I have a table)
Love Actually
Sopranos
Disney World
Indian - Chicken Saag
Jean-Michel Jarre, Pink Floyd, Kitaro, Vangelis
skiing
Gross Pointe Blank
House
Seattle
Toronto
Wine and dark beers
Mozart & Vivaldi
ultimate frisbee
The Fifth Element
Real Time with Bill Maher

Fun things I've done and want to do more/again

Hot Air Ballooning

Hang Gliding off the dunes of Kitty Hawk

Hiking down into the Grand Canyon--awesome!

Scuba Diving off Bermuda and scootering around the pink island

Sailing off Cape Cod--saw the last America's Cup race there in Newport, RI

Skiing out in Colorado; next time I want to spend more time in Breckenridge

Sky Diving from 13,000 feet

Watching the annual Perseids meteor shower from atop Cascade Mt. in Acadia Nat'l Park, ME

Marveling at Frank Lloyd Wright's Fallingwater

Driving through the Cote D'Or of France and then over to Mont Blanc

Walt Disney World (7 times, and there's still more to see and do!)

David Letterman show in N.Y.C.

Hiking the White Mountains of New Hampshire, or the A.T. right here in PA

Driving 95 on 95

Volunteering at the LPGA tournament in Wilmington

Shopping in the Yorkville section of Toronto

Other ditties...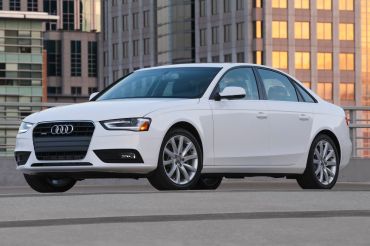 I just got Audi A4 Quattro Premium Plus S-Line

here's another quote: "Cliff Farmer - he's out_standing in his field!" (get it?)

I spent a night in jail....once....a long time ago.....just one night....

I used to have a Honda CBK550 motorcycle (not related to item above). It's been a few years now, but I'm starting to consider getting a new bike, a Honda Nighthawk 750.


I also used to have a 31' Hunter sailboat up in Buzzards Bay, Mass. (another quote: "a boat is a hole in the water that you throw money into!")

My spiritual path is based on Taoism, an ancient philosophy. For a wonderful introduction, try the "365 Tao, Daily Meditations."

I always have a frisbee with me in my car (but not too many people play).

Adrian Paul is my hero! "In the end, there can be only one."