OK, they all really look the same, but this is our rock climbing excursion at Ralph Stover State Park. Joe Feisal organizes weekend adventures like this and hiking, sailing, etc. with his group, Dynamic Diversions. Thanks Joe!

These cliffs were about 60-80 feet high and rated 5-4 to 5-6 (if you happen know what that is)

click on a thumbnail to enlarge picture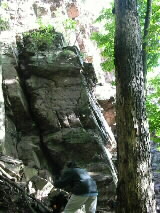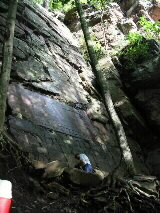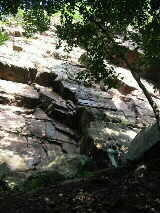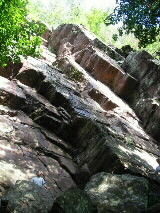 The ones here that are of me... I have a blue shirt and black shorts...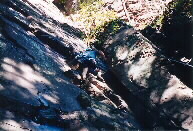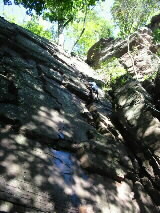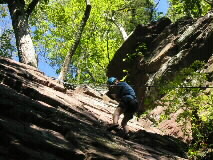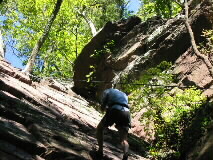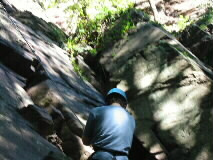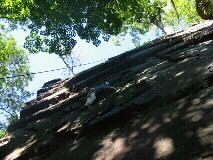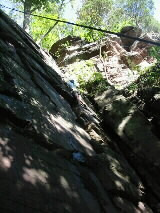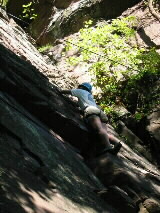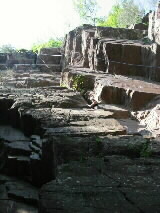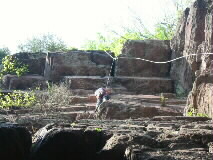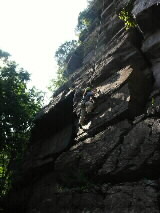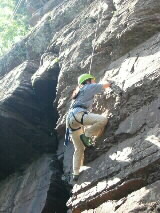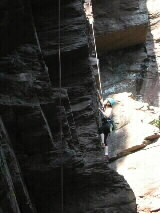 More photos
© 2002-2006 Clifford Farmer, All Rights Reserved.