click on a thumbnail to enlarge picture



Mexico City is the second largest in the world. It literally goes on for miles and miles in every direction and is ultimately bounded by mountains on all sides. This is a partial vista from my hotel room.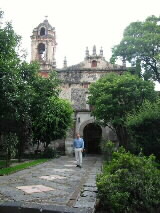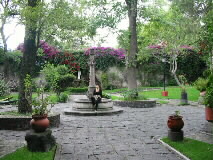 There are many remnants of deep history left from the times of El Conquistador (the Spaniards). 90% of all Mexicans are still practicing Catholics today.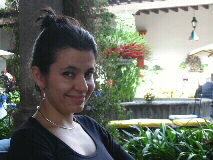 My gracious host in this exotic land (that is, it was to me!) Thank you!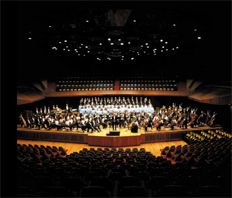 One of Latin America's most famous orchestras, the 120 member Sinfonica de Mineria is an international orchestra composed of distinguished musicians from all over the world, under the baton of the legendary Mexican conductor Herrera de la Fuente. The great Sala Nezahualcoyotl is one of the best concert halls in the world for acoustics; and it was spectacular!



Up in one of those mountains gives a little perspective on the sprawl. At night this is a truly spectacular view! And over on the right is a recently active volcano, called Popocatepetl.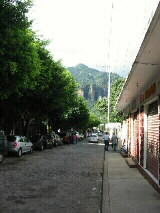 Outside the massive capital city, there are many beautiful little pockets like this one, called Tepoztlan. The name derives from a nahuatl word meaning "copper axe above a hill."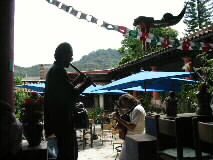 with many little cantinas; various musicians stroll in from the street, and they're all wonderful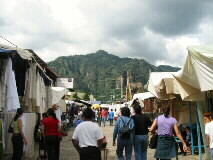 street vendors, with unique, handmade artwork at great prices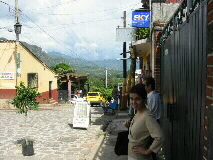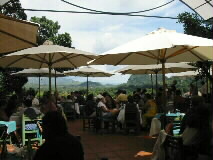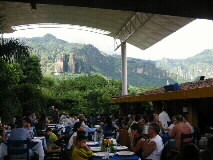 what more could you ask for?!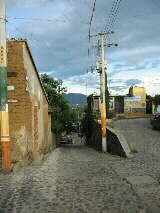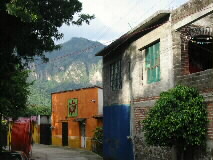 always colorful, and often quite dramatic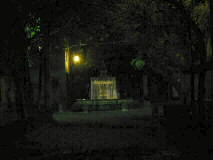 you can't really see this (sorry) but this is a lighted fountain in a beautiful little neighborhood with cobblestone streets.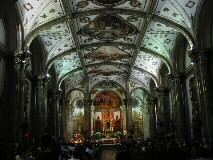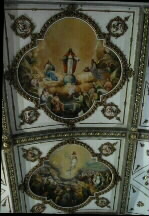 Inside Saint John the Baptist Church at Coyoacan.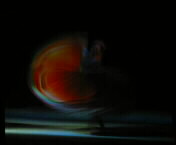 you can't see this one either! but Sep.15th is Independence Day for Mexico (from the Spaniards in 1812); there were many traditional dancers, music, and celebration.
More photos
© 2002-2006 Clifford Farmer, All Rights Reserved.