Balance is a key quality in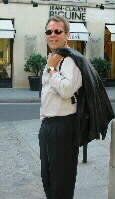 my life as symbolized by the yin/yang of
Taoism
. As such, I span a broad range, and I'd prefer someone who understands that most things can be appropriate at different times.
I describe myself
as adventurous and romantic, strong and gentle, playful, fun and mature, spiritual, fit, and a non-smoker. I'm fairly deep, intelligent, observant, reflective, soft-spoken, and 'sweet' (I've been told).
I like to do lots of different things:
wine and dining, exploring and day trips, hiking, sailing, movies, window shopping, fairs, social cooking, snuggling, kissing--sharing life with one special person!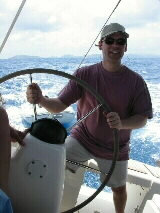 To provide a few specifics about myself...
- I'm 5'9, 170; I run almost every day.
- I was raised with manners--open doors, say please/thank you etc.
- I am not a neatnik but not horribly messy either.
- NOT a Type A! I do love organization, but I'm too lazy to implement it!
- I *have* a tux but usually wear jeans.
- I love gourmet or can just as easily eat at BK but prefer anything 'interesting';
- I prefer many long weekends over one big trip (unless it's Italy or France!).
- I am a TV/movie type person; don't read much except for politics or personal growth.
- I listen to NPR in the afternoon and Stern in the morning.
- I'm 50% Yin or Omega vs 50% Alpha or Yang.
All in all, a mixed bag of a lot of different things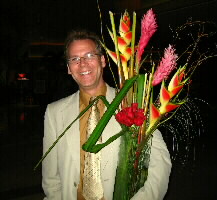 For the astrologically curious
, I am a
Scorpio
with Pisces Moon, Mercury in Sagittarius, Venus in Libra, and Mars in Scorpio. I'd be happy to do yours if you're interested :) For those who don't already know, you really need to look at all 9 planets to see the individual beyond the broad generalization of your sun sign (well, at least 5 planets!)
Some things from my past: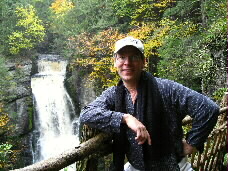 used to own a motorcycle; taught at a sailing camp on Cape Cod; owned a 31' sailboat; took flying lessons; skydived--3 times; rode horses well--competed in dressage; spent one night in jail (for an old, unpaid speeding ticket); have driven down the Cote d'Or of France in October; and sailed around the BVI's, and have participated in a few different 'seminars' over the years including Tony Robbins, Insight, Creating Success, MSIA, Reiki, and meditation at the Omega Institute.
I have two wonderful boys
, 23 & 25, the older is now living up in Boston and the younger is still living with me but looking to move out soon. I've been through two marriages now: one 30yrs ago for 8yrs; then 10yrs passed before another one for 4yrs, but the 2nd was mostly about visa requirements - not enough time to decide if we were right for marriage..
Why am I here?
I am seeking
a happy, healthy, loving relationship, full of passion, play, and contentment with a beautiful woman whom I adore and respect.
I don't 'date around'
and would prefer to find one special person to spend my life with. I am determined and patient to find the right match, but I dearly miss the intimacy, sharing, support, and companionship that two people can give to each other. In fact I've had less than a handful of 1st dates in the last 10 months. It's too easy to get into 'a' relationship and it's such a waste of time if it's not someone you' re going to spend the rest of your life with. Why invest so much and then just have to start all over again??